BY-800 Automatic ... Machine
Brief Introduction:
•BY-800 automatic diecutting and creasing machine is mainly used for the diecutting, creasing, cold and hot embossing of cigarette box, drug box, wine box and label in the packing and decorating industries. This kind of machine is incorporated with fully automatic feeding, diecutting, delivering counting, obstacle indicating, checking and measuring. It has the features of easy operating, reliablity, high speed and precision.
Features Introduction:
•Using unique cam intermittent construction designed by computer, which ensuring diecutting precision and gripper bar's processing stability.
•The driving chain for gripper bar is imported from IWIS, Germany, ensuring precision and life.
•Adopting pneumatic clutch, long life and low noise.
•The main motor is controlled by transducer, which achieves stepless speed regulation and smooth operation.
•PLC, Transducer and all kinds of electric switch are imported from FUJI, YASKAWA, and OMRON, JAPAN.
Specifications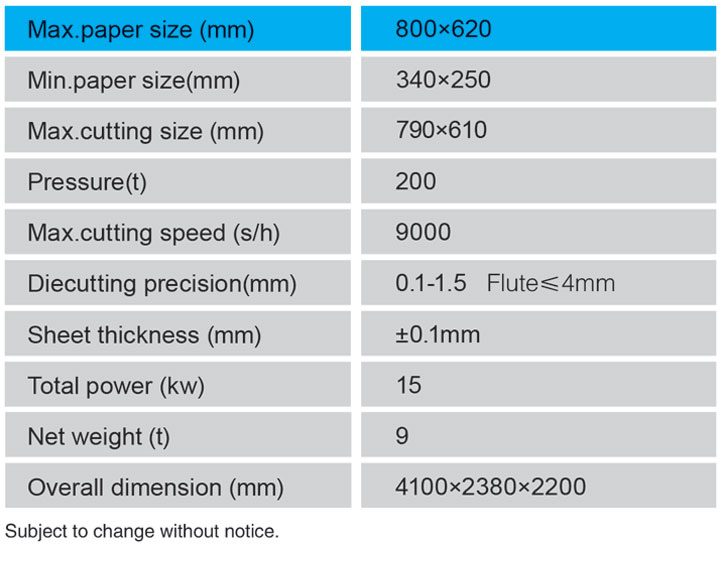 Parts Introduction
Paper-conveying Unit
Feeding Unit
Electric Control
Pneumatic Clutch
Main Driving Unit
Lubricating System